Upcoming Publication
To be published November/December 2009
Onaping - Levack - Spanish River
Greater Sudbury West
Fishing & Recreation Map
This full color topographical map will be on the same size sheet (28"x40") as our previous fishing and recreation maps but will be zoomed-in somewhat.
The map will be divided into two parts, one on one side of the sheet and the other half on the other side of the sheet.
These are shown simplified and in low resolution below.
The map will encompass the area from Nairn Centre in the south-west to Copper Cliff and Round Lake in the south-east. The northern limits are Hwy 560, up Hwy 144.
The western side shows Biscotasi Lake and the eastern side includes Kasakanta Lake, north of Welcome Lake.
All of the Spanish River is shown from Duke Lake down to Agnew Lake. All of Lake Onaping and Opikinimika Lakes are included.
The map is based on Ontario Ministry of Natural Resources (MNR) 1:20,000 scale data and is equivalent in area to between
8 to 10 federal green (1:50k) topographic maps.
The data has been updated and many additional features have been added. Aside from 14 fish species there
will be approximately 80 legend items.
Some of the features included are land ownership, contours, provincial parks and conservation areas, lots and concessions, trails,
snowmobile routes, canoe routes,
waterfalls and rapids, campgrounds and lodges, as well as many other features.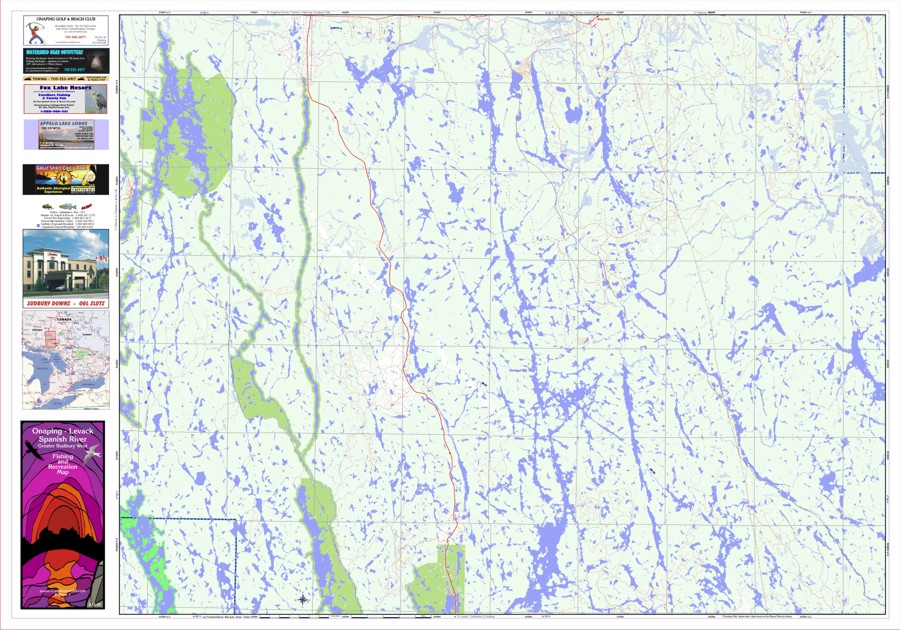 simplified draft map images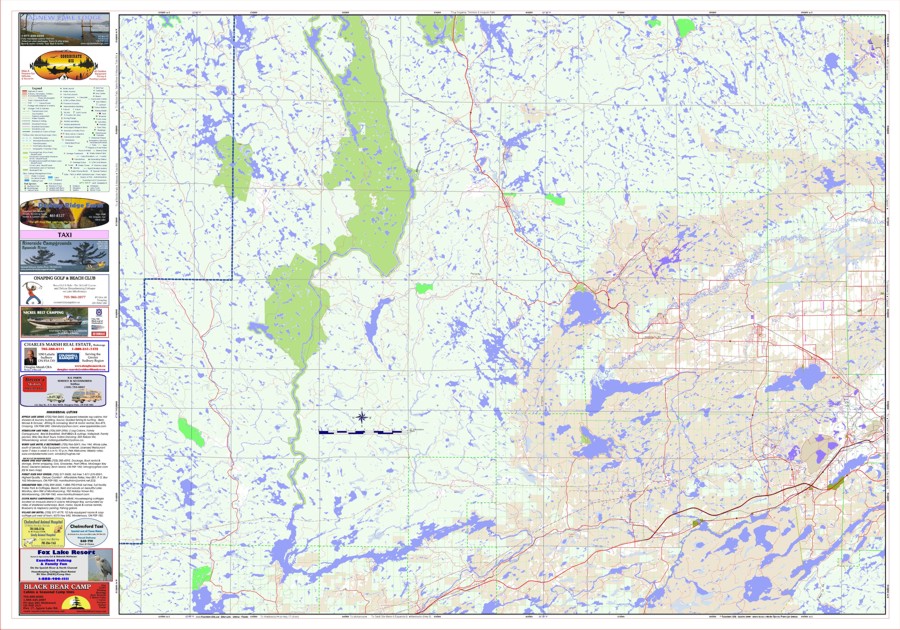 Detail of map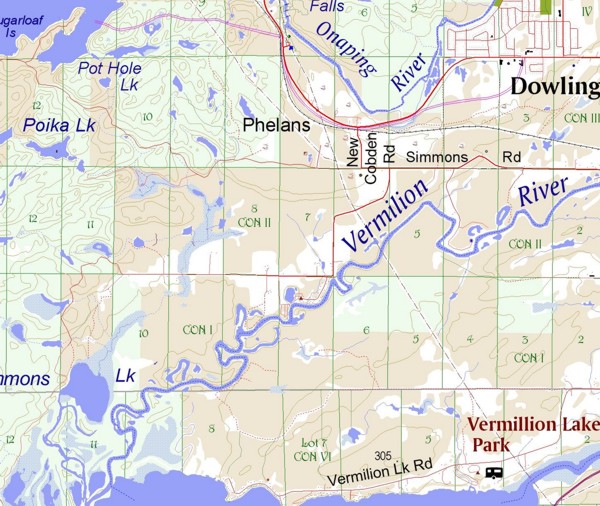 The list below is a general guideline to advertising prices.
1) Lodge or outfit name only on face of map,
next to appropriate lodge symbol - $110.00
2) Lodge or outfit name only on face of map,
next to appropriate lodge symbol & minimum of 3
lines in commercial listing on back of map - $150.00
3) Business Card size ad on back of map - $270.00
4) Lodge or outfit name only on face of map & business
card size ad & minimum of 3 lines in commercial
listing on back of map - $350.00
5) Larger and Miscellaneous Ad sizes - $ Negotiable
Prices do not include 5% GST
*************************************************************************
If you are interested in advertising on this map
please call us at 705 461-1521,
write to Coordinate GIS, 15 Birch Road, Elliot Lake, ON P5A-2C9
or email beverley@vianet.ca

Contact: info@CoordinateGIS.com
Find us here via - www.theMapLady.ca